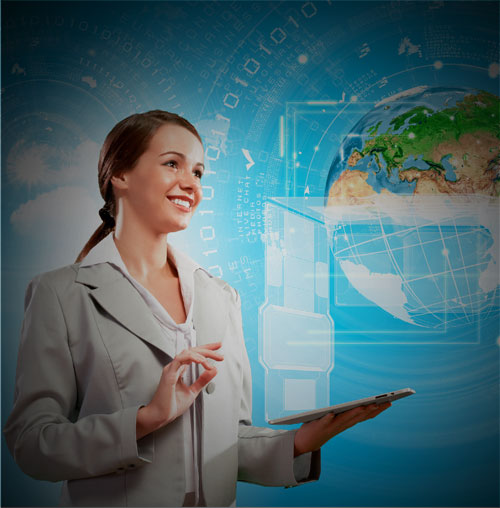 Do You Know Who You're Hiring?
Conducting a thorough background check is one of the most critical puzzle pieces when hiring new employees. As an employer, it is your responsibility to hire people that are not only capable of doing a job but also providing a safe working environment for all your employees and customers.
Background checks give you information regarding a person's ability to make right decisions, violent tendencies, fraudulent activity, dependability, and level of honesty and responsibility.
Background check services we offer:


Federal Records Search
There are 94 federal courts in the US. Federal cases involve violations of federal criminal law, such as fraud, tax evasion, embezzlement, interstate drug trafficking, arms violations, kidnapping, postal offenses, immigration law violations, mail and wire fraud, and other crimes that occurred on federal property and/or violate federal law.
Statewide Criminal Checks
Phoenix offers searches in 43 states. These searches are done through state law enforcement repositories, which contain misdemeanors, felonies, and traffic violations committed by an individual.
County Criminal Records
County Criminal record searches provide convictions such as misdemeanors, felonies, and traffic violations committed by an individual in that jurisdiction only. Many counties still require an onsite researcher. Some counties also require a clerk assisted search.
Comprehensive Criminal
This search combines criminal records from statewide repositories and archives, department of corrections, local county information, traffic violations and infractions, and other court records. This database search also includes the nationwide registered sex offender search. NOTE: This is a database search.
---
Employment Verification
A candidate's employment history can be a beneficial tool to choose the right person for the job.
Verifying employment can be difficult and time-consuming. It can also be error-prone. Organizations contacted to verify employment can be unresponsive; applicants often provide inaccurate information or incomplete information.
Phoenix Loss Prevention has Background Specialists that will get the right information from the right source. Over the last 15 years, we have built up a database with verification information for over 100,000 companies across the United States. Employment history verifications include dates of employment and job title. Other information is available depending on your customization of our services.
---
Social Security Number Verification
A Social Security Verification can help establish the identity of an individual. This check also provides the addresses of where the social security number has been used. This information can be essential when deciding where to run a criminal check and if the applicant has been truthful on the application.
---
Education/Professional License Verification
Did you know? Education falsification is one of the most common discrepancies found on an application today. Phoenix Loss Prevention verifies the highest degree an applicant has obtained and/or Professional License. Verification includes dates of attendance, degree received, and GPA.
---
Motor Vehicle Records
Companies with employee drivers should use Motor Vehicle Records (MVRs) to check applicants' driving history. It is your responsibility to ensure that the individuals you put behind the wheel are safe drivers. MVR checks of employees have become a critical Fleet Safety Program component and can protect a company against litigation following an accident.